At Corporate Bodies™ we pride ourselves in providing the very best corporate massage service anywhere in the world, with a level of service and expertise that far outshines any of our competitors.
In order to run a company that is "world-class" I believe in looking after my most important and essential asset: my massage therapists.
To this end I believe in cultivating a team of long serving therapists who not only give a fantastic massage but also enjoy what they do and are proud to be on the Corporate Bodies™ Team.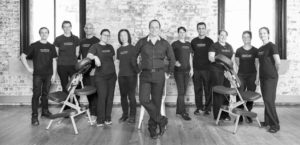 Kurt Mueller
Managing Director