Planning a corporate event, conference, expo, Christmas party, or hens party?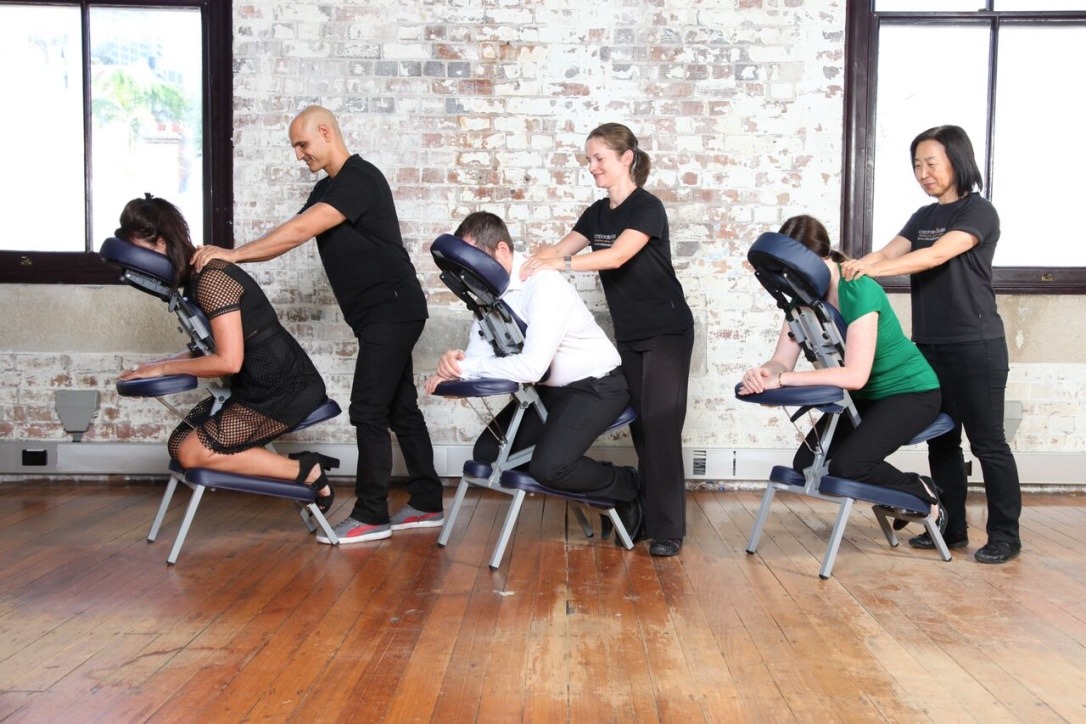 Event massage is a great way to give your employees or customers a treat and reenergise them before the next session, or to get the party started!
Similar to our corporate massage, the Corporate Bodies® events massage experience consists of our professionally-qualified and insured massage therapists giving your employees, customers or guests a fully-clothed neck and shoulder massage.
With our specially designed massage chair, it's a great chance to take a few minutes to relax and take time out. Like with our corporate massages, you'll be offered headphones with relaxing music and a revitalising essential oil facial spritz.
How Does It Work?
We come to you, to your event venue
Massages take 5, 10, 15, 20 or 30 minute intervals, depending on your event schedule and budget
Choice of payment options to fit your needs.